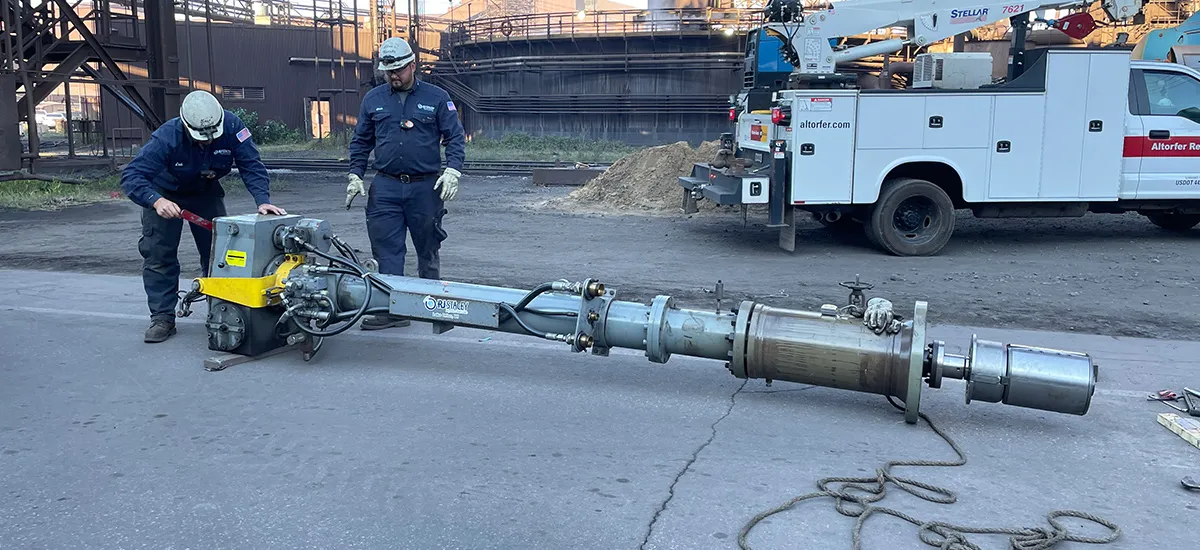 Should you find yourself in need of a hot tap or line stop, you may be overwhelmed with the available options for pipeline intervention companies.
In a time-sensitive emergency, it can be difficult to know which company to pick for a job with so much at stake. So why RJ Stacey? In this blog, we're covering a few reasons why companies with household names trust our team to handle such mission-critical jobs.
Rated Equipment for the Job
Using the right equipment for the job is crucial to success when hot tapping or line stopping. Many companies will buy one piece of equipment and try to use it for every hot tap, but this is a recipe for disaster. Whether you're using liquid equipment on a gas line or vice versa, it's going to cause problems.
Regardless of the task at hand, we use equipment strenuously tested and rated for that specific application. For successful, safe hot taps or line stops, it's crucial to use equipment that was engineered for the task at hand.
Chain of Custody on All Equipment
With every line stop or hot tap, we have team members who are working out in the field and team members assembling components at our facility. It's the standard operating procedure for every pipeline intervention company.
Where we differ from the competition is our extremely strong chain of custody. Every step of the process is highly procedure-driven. Every last component is checked and rechecked, hydrostatically tested before field use, and tested with a dry run before leaving our facility. This rigor ensures that we are always using the right equipment for the job, that it's in acceptable operating conditions, is properly configured, and adheres to the proper codes.
Additionally, we perform an exhaustive review of the mathematics, engineering, and science behind our solution to ensure no stone is left unturned.
Deep Expertise in Hot Tapping and Line Stopping
It's hard to beat the level of expertise that comes with thousands of successful hot taps and line stops across a wide variety of fields. Over the last 40 years, we have truly seen it all. There's a reason why we are the pipeline intervention company our clients call when no one else can implement a safe, effective hot tap or line stop.
Furthermore, all of our techs are properly trained. Every tech has gone to the TDW Linemaster School and has DOT and OQ qualifications. We believe in making sure every tech who has a hand in our hot taps and line stops has above and beyond the required qualifications.
Strong Relationships With Equipment Manufacturers
There are times when a client needs a line stopped which requires a piece of equipment that doesn't exist. Even with a wide array of rated equipment on hand, sometimes it's not enough.
That's where our strong ties to equipment manufacturers come in. If the tooling required for a job doesn't exist, we can get it designed, engineered, and manufactured for a specific job in a tight time frame.
To learn more about how we make sure every single hot tap and line stop is a success, contact us today.